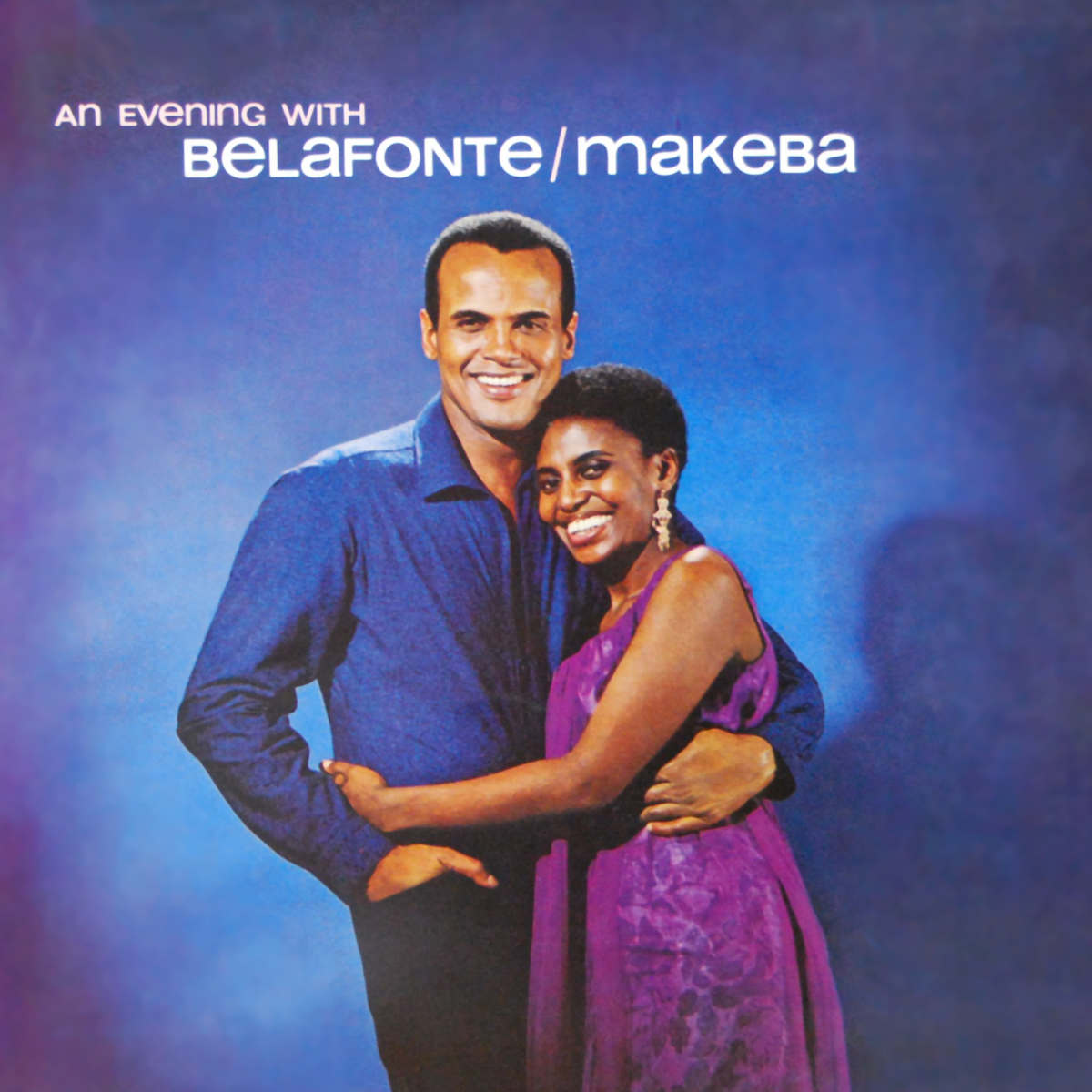 "An Evening with Belafonte & Makeba" was released in 1965 on RCA Victor. Harry Belafonte and Miriam Makeba sing together on only two tracks ("Train Song" and "Cannon"), splitting the vocals on the other tracks, often backed by a small choir.

In the mid 1960s, Belafonte was very active in supporting emerging African artists as well as making African music known worldwide, and this album is an example of this activity. It includes classical African songs like Malaika (with the English title My Angel) as well as songs in African languages such as Zulu, Sotho and Swahili. (Wikipedia)

Forty-five years have passed since Harry Belafonte and Miriam Makeba first educated their adoring fans about life in South Africa under apartheid, revealing through songs sung entirely in Xhosa, Zulu, Sotho, and Swahili what life was like for black South Africans. Much has changed since then, with South Africa now governed by the black majority, but the messages and the music from the sixties live on in this wonderful collaboration, which recognizes universal hopes and dreams and reflects the longings of all people for freedom. Passionate and controlled, Belafonte and Makeba transcend the "protest movement" of the sixties with an album which is as relevant today as it was when it was recorded and performed around the world a generation ago.
| | |
| --- | --- |
| Year: | 1965 |
| Country: | South Africa (First Release USA) |
| Format: | CD (Original Release Vinyl) |
Back to all Releases